Long-lasting Outdoor Polywood Patio Tables
Choose the outdoor patio table that will last season after season. At Blue Springs Patio Furniture, we specialize in building stylish Polywood outdoor tables that are low-maintenance and highly durable. Design your next custom patio table to match the existing layout of your home and backyard.
When it comes to outdoor furniture, we create durable patio furniture that will last in all types of weather. Not only is it long-lasting but our patio sets but they will give you the opportunity to entertain outdoors or to seek quiet refuge from the most common areas of your home.
Contact us today or simply shop/design online for your dream outdoor patio dining tables!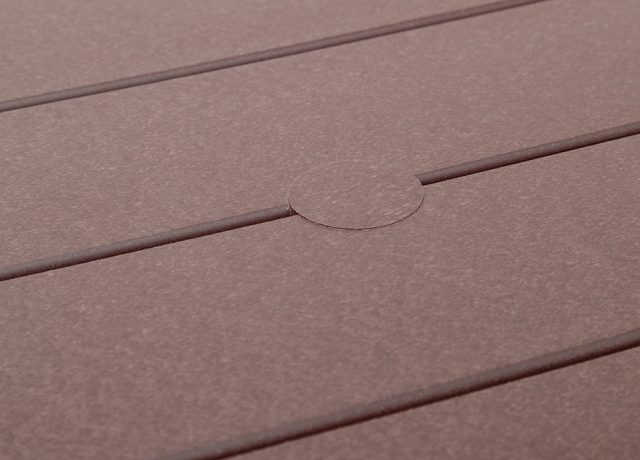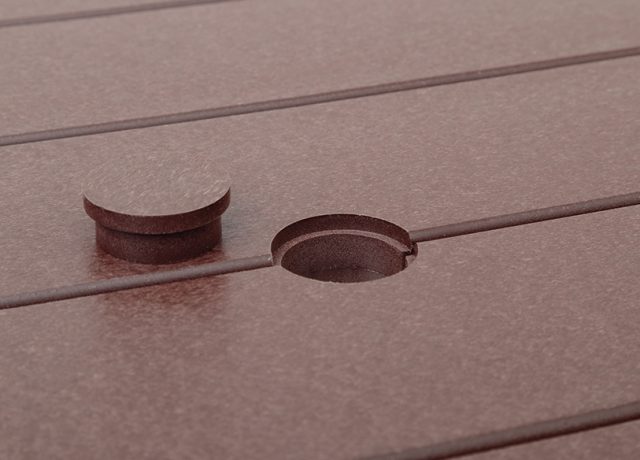 Our tables come with a hole to hold a standard 1.5″ diameter patio umbrella rod, and a plug for when the umbrella is not in use.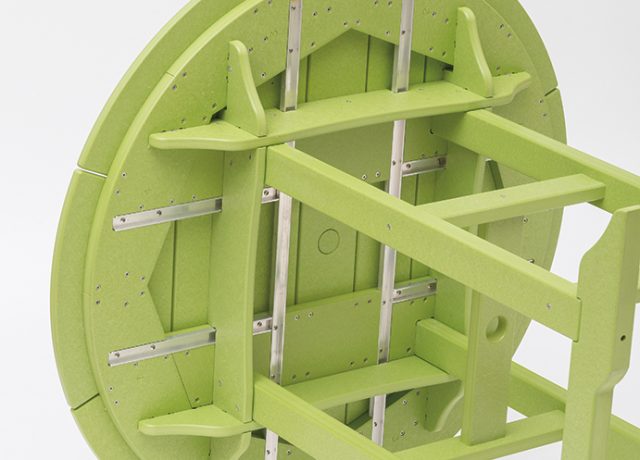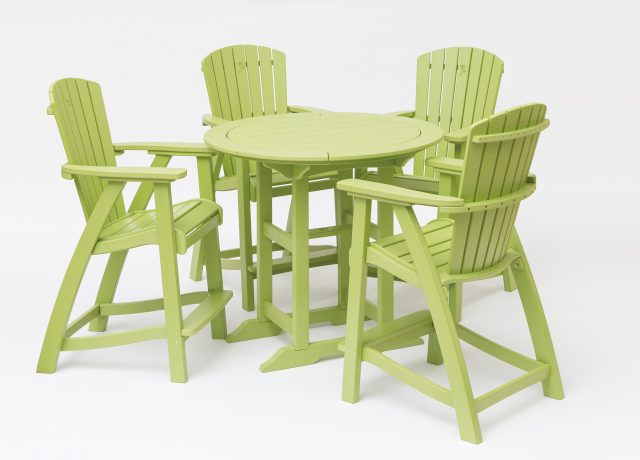 Our tables come standard with aluminum braces underneath.
Summer Time Polywood Dining Tables
One of the best ways to enjoy the summer weather and to maximize your enjoyment of the season is to spend more time outdoors! Perhaps spending a quiet evening seated at your outdoor patio table or appreciating the sights and sounds in your own backyard is what you need to make this season even better. Not all outdoor tables can stand up to the rain and storms which routinely occur during summer. When you're looking around for patio furniture that will last, you should make sure that you find some beautiful-looking pieces that are also weatherproof. Blue Springs patio tables and chairs will give you exactly what you need for maximum aesthetic appeal, and for the kind of durability which can handle years of outdoor sun and rain.
Resilient Custom Outdoor Tables
Blue Springs patio tables and chairs are made from Polywood, which is an extraordinary material that requires no painting, waterproofing, or staining. This provides as much as 20 years or more of reliable service without cracking, chipping, rotting, or peeling. Made from recycled lumber, Polywood is also a 'green' product which conserves on our natural resources, and yet has all the qualities you need from the furniture which will be primarily used outdoors.
With its ultraviolet inhibitors embedded in its composition, it offers a resistance of the sun which will allow it to retain its color whether that be red, blue, green, or any other appealing color. You could even leave it outdoors all winter and the harsh snows of the season will not degrade your Polywood patio chairs and tables. In short, Polywood is the perfect material for use in constructing outdoor furniture, and that's why Blue Springs has chosen it as a featured product for our patio tables and chairs.
Unique Features of Our Polywood Patio Tables
The fact that our outdoor tables are so weather-resistant and visually appealing isn't the only wonderful characteristics built into each piece. They are also extremely low maintenance, which any homeowner will really appreciate, because there's enough cleaning required in your home's interior, without adding to the task list outdoors. When any of your Blue Springs patio tables and chairs need cleaning, a simple wipe with a soapy cloth or soft-bristle brush will easily restore its original clean, fresh look, and you can move on to a more pressing household issues.
Polywood has exceptional resistance to such agents as corrosives, oil, salt spray, and a whole host of other harmful environmental agents like insect infestations, which might easily degrade a lesser material. The composite material which comprises Polywood has the capability of resisting all these environmental stressors and still looking like new afterward.
So when you're in the market for some great-looking outdoor furniture, remember Blue Springs patio Polywood tables as your number one choice. You will be sure to get years of satisfaction and enjoyment from your outdoor patio tables, and you might even wish you'd known about Blue Springs a long time ago.