Stylish Outdoor Polywood Patio Chairs Made In Lancaster County
When looking for USA made outdoor patio chairs, you can't beat the offerings at Blue Springs Patio. We offer a wide range of patio lounge chairs, Polywood Adirondack chairs, and other stylish outdoor seating. All our custom patio chairs and sets come in Polywood furniture that combines the best features of lumber with the durability of plastic.  All our lawn chairs are built to last for years to come with very minimal maintenance. If you are looking for durable outdoor patio chairs, contact Blue Springs Patio today or shop online!
Numerous Outdoor Lounge Chair Styles & Colors
At Blue Springs Patio, we offer a wide variety of different styles and colors for our patio lounge chairs. This includes Adirondack chairs, chaise lounges, bar chairs, balcony chairs, and ottomans. All our outdoor patio chairs can be enjoyed separately or as part of a matching outdoor patio set. You can use our patio lounge chairs year-round, whether in the blazing heat of summer or low temperatures of winter and fall.  Because we use Polywood for our Adirondack and lounge chairs, you can enjoy the look and feel of real wood, but have the convenience of weather-resistant plastic. Check out our catalog of patio chairs below to see color and style choices that will fit your suburban or country outdoor living area!
Comfortable & Durable Polywood Adirondack Chairs
One of our most popular pieces of outdoor furniture is our Polywood Adirondack chairs. This style of chair can come in many different sizes to fit both small and large yards. This type of outdoor chair is comfortable to sit in and have wide armrests for ultimate relaxation. We use Polywood material for all our outdoor patio chairs, you can be sure that your Polywood Adirondack chair will be easy to clean and last you for the long haul. In addition to our Adirondack chairs, feel free to explore our patio lounge chair styles like our chaise lounges, bar stools, balcony chairs, and more. With our wide variety of neutral and bright colors, we know you will be able to find patio furniture that matches your outdoor living space. Shop below to see our long-lasting Polywood Adirondack chairs!
Shop Our Outdoor Patio Chairs Online Today!
If you are a PA resident or from a surrounding state, Blue Springs Patio is the ultimate outdoor patio furniture supplier for you. We can freight ship all across the United States to ensure that you get the outdoor patio chairs and patio sets you need to complete your backyard space. We are happy to offer different styles of patio lounge chairs that will be comfortable and little to no maintenance. If you interested in purchasing an outdoor patio chair from Blue Springs Patio, contact us today or shop below!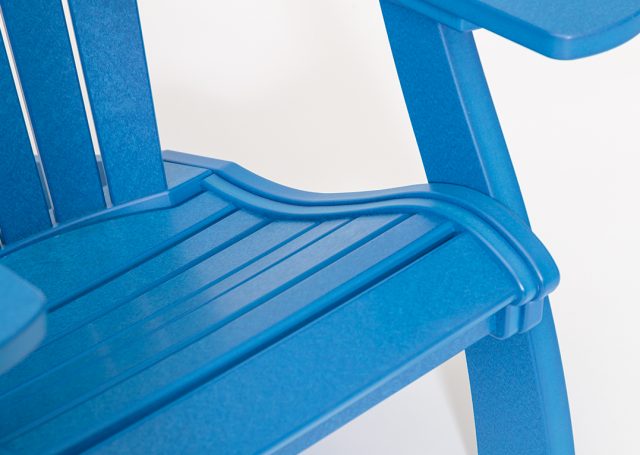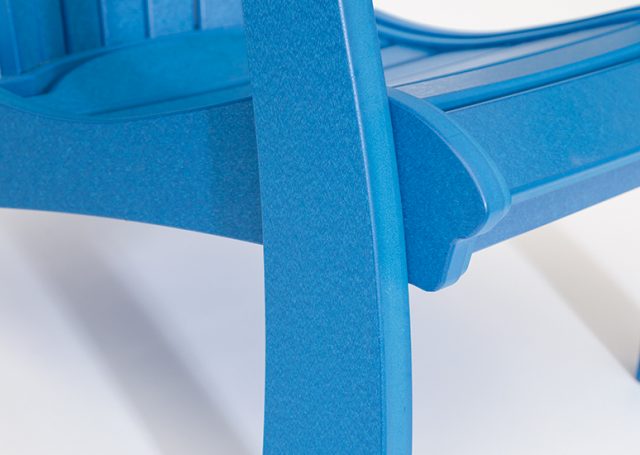 Stylish curved legs and comfort-molded seats set our chairs apart from the rest.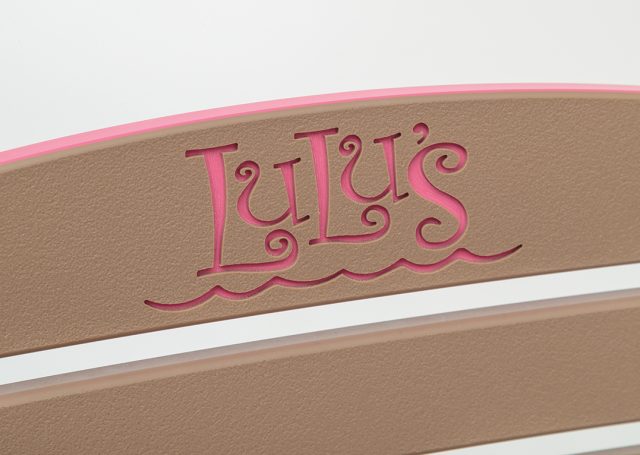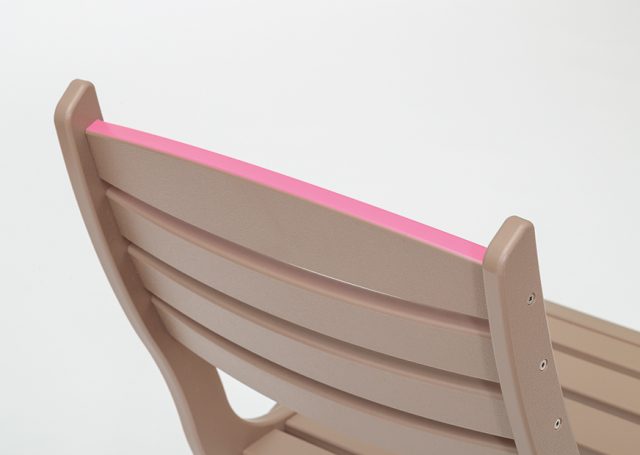 2-color poly lumber gives a "peek-a-boo" effect when top layer is engraved with your logo or design.
Available on some of our poly products. Contact us for details.